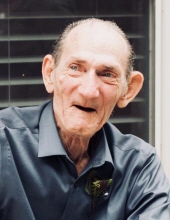 Obituary for Clois H. Mills
Clois H. Mills, age 76, was born November 8, 1942, in Dallas County, TX, to his parents, Eva Maye and Theodore H. Mills. He passed away January 2, 2019, in Dallas, TX. He was preceded in death by his parents, and his sister, Vivian Norton. Clois is survived by his loving wife of 54 years, Janie Mills; daughter, Genia Lemanski and her husband, Greg; son, Clois W. Mills; granddaughter, Gessika Bravo and her husband, Robert; grandson, Nathan Mills and his wife, Tiffany; grandson, Paul Chase Lilly; granddaughter, Stephanie Brown; granddaughter, Katerina Lilly and her fiancé, Lance MacSwain; grandson, Brandon Drummond; and six great grandchildren. Clois married his loving wife, Janie on June 20, 1964, in Irving, TX, the year of the first Ford Mustang. He loved fast cars. Clois, a proud veteran of the U.S. Army, served his country from 1964 – 1970. He and his wife had their first child in Germany in 1966. They later moved back to Irving, TX, where they had their second child in 1968. Moving to Duncanville, TX, in 1976 where they became long term residents. Upon leaving the U.S. Army, Clois became a diesel mechanic for Merchants and later retired from Crete Co. as the managing mechanic. After retirement, he unknowingly applied and was hired at his wife's daycare, Janie's Jungle. Clois was proud of being "Member # 4" of the Fraternal Order of Eagles for nearly 50 years. He served as Past President of Aerie 3108, Past President of District 6, Past State President, and 10 year Secretary of the State of Texas. He will be dearly missed.

Funeral services are 10:30 am, Tuesday, January 8, 2019, at Jaynes Memorial Chapel. Interment will follow at 10:00am, Wednesday, January 9, 2019, at the Dallas-Ft. Worth National Cemetery, Dallas, TX.
Previous Events
Service
Jaynes Memorial Chapel
811 S. Cockrell Hill Road
Duncanville, TX 75137
Graveside
Dallas Fort Worth National Cemetery
2000 Mountain Creek Parkway
Dallas, Texas 75211
All attendees must be in "Lane 1" at 9:45am, sharp.